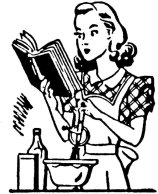 so cheryl had a great idea, which she shared with me last night over a delicious veggie enchilada casserole of her own creation -- and homemade salsa.
we should self publish a who cares cookbook!
admit it, we're all fabulous cooks. we could all contribute recipes. cheryl would do the calligraphy. food photos are my specialty! alicia would do the graphics, darcy and darby the food reviews. ali would critique the food reviews, caron would write some songs about food. who else??? come on everybody, chip in your talent and ideas...we shoudl do it.